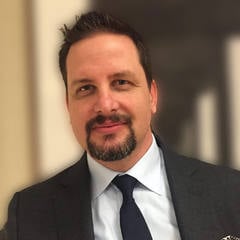 Master Certified Negotiation Expert, Realtor®
Best Deal In All Of Irvine
We closed the house in a record-breaking 10 days!
"We got Richard's contact through our friend, and we are glad we decided to go with him. Richard was very pro-active in finding appointments for the houses we like. He not only showed the houses virtually, but also the neighborhood since we are not from Irvine. His knowledge on Irvine neighborhood is impeccable. We closed the house in a record-breaking 10 days! We are more than happy to refer Richard to our friends/family. - Yoga.


Richard is a detail oriented, caring, honest and extremely knowledgeable Realtor.

He truly is phenomenal and I highly recommend him to anyone who is looking to buy or sell a home. He helped us find and purchase home while we were out of state. Richard will patiently listen to all of your needs & wants, explain in detail his perspective (with data to back it up) on the areas as well as the individual homes so that you're fully aware of the situation before going into a long term investment.

Further, Richard will highlight all of the pros and cons of a particular home and neighborhood. He is never pushy and will respect your likes, dislikes as well as your decisions. He is also very proactive and ensure that all of the paperwork as well as due diligence (agent walkthroughs, permits etc.) are handled expertly. He was also excellent in explaining every aspect of a real estate transaction and answering any and all questions patiently.

Above all, Richard is also an amazing person. He is a pleasure to work with and we will 100% be looking to him when we decide to move next. - Gopal."
Gopal and Yoga - Irvine, CA
Richard was very knowledgeable about both the home buying and renting process.
"Richard was very knowledgeable about both the home buying and renting process. He knew we were looking at both options and never pressured us either way. He was always available when we had questions or wanted to look at a property."
Aaron and Sarah - Irvine, CA
He got what I wanted...Thanks Richard
"Every process finished in 2 days. He got what I wanted and addressed any concerns to the landlord. I had to get rent one in one week and it was a fast track with him. Thanks Richard."