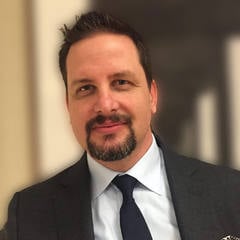 Richard Wamsat
Master Certified Negotiation Expert, Realtor®
Best Deal In All Of Irvine
Bedrooms
Studio
Bathrooms
1
Square Ft.
475
When we thought he couldn't impress us anymore... then came his negotiating skills
"Richard is an amazing real estate agent, truly the best of the best! He made buying a house such a breeze! My husband and I were new to home buying, and have heard horror stories from friends and family about terrible agents. We had worked with two previous agents that were just not a good fit and as experienced as Richard. Richard was professional and so knowledgeable, especially for our unique home! He never made us feel uncomfortable and helped us every step of the way! He explained everything in a way that was easy to understand from the making the offer, to working with contractors for the inspections, to working with the lender and the escrow company. He provided excellent communication, so we were always in the loop and updated. I travel, so Richard always was very flexible with timing of calls or video calls. We were extremely impressed by his knowledge of this particular neighborhood and certain particular information that got our offer accepted. He went through all the paperwork and always took his time to answer all of our questions, always very thorough and detailed. When it came time for the inspections, his recommendations for the companies to use were top notch. When we thought he couldn't impress us anymore... then came his negotiating skills, once the inspections were completed. He worked his magic once again and got us exactly what we asked for. He handled everything for us so that we didn't have to deal with any issues that came up and brought us great solutions. For example, the sellers had an issue with moving out that caused a delay with receiving our keys on the agreed upon day. Richard was on top of this and made sure that we didn't have to reschedule our movers and that our plans still proceeded as scheduled. We 100% recommend Richard to all our friends and family. When we are ready for our next purchase, we will absolutely be reaching out to Richard, we just wouldn't trust anyone else and want to be in great hands. If you want a stellar agent that is very effective and efficient we 1000% recommend Richard."
Julian & Lorena W. - North Tustin, CA
He guided me through every obstacle that came up with patience and wisdom.
"Recently Richard helped me to sell my condo, in Irvine, calif. I could not of done this without his help and expertise. When we met Richard told me that he handles all of his listings the same, whether they are small condos or multi million dollar homes. This is absolutely true! He guided me through every obstacle that came up with patience and wisdom. I never felt that I had to chase him down, he would return my calls quickly and was always helpful in guiding me to make the right decisions. I would not hesitate to recommend Richard."
Richard is hands down the best realtor we've ever worked with
"EXTRAORDINARY! Having gone through many buying and selling of real estate of the last two decades, working with Richard opened my eyes to many details I simply was not aware of. Richard is extremely detailed oriented, extremely responsive, educating (as he works to assure his client fully understands the options and what is being asked of them), along with working tirelessly to assure he is doing everything he can to advocate for his client. Richard is hands down the best realtor we've ever worked with and we would highly recommend him to anyone! Real estate transactions can be daunting and while many of us may just glance over the details, Richard digs and assures his client is advocated for and protected."
Scott & Melissa - Huntington Beach, CA