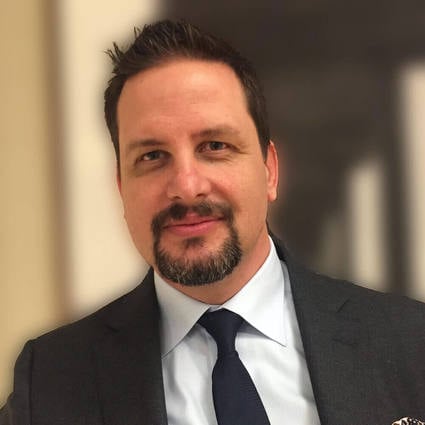 Richard Wamsat
Master Certified Negotiation Expert, Realtor®
A little about me
and why I love real estate
I was born in Southern Californa, and currently live in Irvine, with my beautiful wife Brandy and a fluffy white dog named Murphy. My knowledge of real estate spans two decades having purchased my first home at the age of 19. I have worked in both Northern California and Southern California markets and have fought with banks to save client's homes or get relief from underwater mortgages during the Great Recession.
For nearly 20 years I have represented clients in all price ranges from condos to mansions, and from first-time homebuyers to seasoned investors. The department of real estate does nothing in the licensing process to teach real estate agents how to effectively represent their clients, so in 2013 I sought out a company, RENI a member of the Harvard Program on negotiation to teach me how to negotiate on behalf of my clients. In 2015 I earned the designation of Master Certified Negotiation Expert (MCNE). Less than 1% of real estate agents nationwide have earned this designation. This does not mean that I convince a seller to sell you a Ferrari for the price of a Camry, but what it means is that I have both the experience and training to protect your interest in negotiating your home sale.
Here are a few of my accomplishments
Real Estate License
In 2002 I obtained my real estate license after studying at The California School of Real Estate. I passed the state licensing exam on my first attempt, later learning that it takes the average agent several tries before passing.
Certified Distresed Property Expert (CDPE)
In 2009 I earned the designation of "Certified Distressed Property Expert" (CDPE) and the National Association of Realtor's "Short Sale & Foreclosure Resource" (SFR) designation. During the "Great Recession" I helped families who were upside down and owed more than their home was worth negotiate with their bank to either save their home or allow them to sell it. Many of them had lost their job in the recession, gotten a divorce, or had fallen ill and could no longer afford their mortgages (some had payments that doubled).
Certified Negotiation Expert (CNE)
In 2013 I earned the designation of "Certified Negotiation Expert" (CNE). According to a survey by the National Association of Realtors both home sellers and home buyers ranked negotiation skills high on their list of important skills when choosing a Realtor. Yet the state licensing exam teaches you nothing about how to negotiate on behalf of your clients. Worse yet, most agents are just winging it. This is why I sought out The Real Estate Negotiation Institute who's founder and instructor was trained at Harvard and Wharton. The principles I learned were similar to what attorneys are taught in order to effectively negotiate for their clients.
Master Certified Negotiation Expert (MCNE)
In 2015 I graduated to the "Master Certified Negotiation Expert" (MCNE) designation. Putting me in an elite group since less than 1% of Realtors nationwide hold this designation.
Awards and Recognitions include
International Diamond Society - Coldwell Banker
International Sterling Society - Coldwell Banker
President's Club - RE/MAX
Executive Club - RE/MAX
Master's Club - Central Valley Association of Realtors
3-time recipient of the United States President's Volunteer Service Award - Points of Light Foundation
Real estate is in my blood, and I enjoy helping others reach their real estate goals.
My clients are awesome
and here is what they are saying
"EXPERIENCED MARKETING & NEGOTIATION — SIMPLY THE BEST If I had to name the best financial decisions I've made on one hand, Richard was responsible for two of them. In looking for an agent, I wanted a realtor certified…"
"Richard was an absolute pleasure to work with! He helped me through the entire process and was so thorough through it all. What made the process even easier for me was that he was so accessible at all times and walked me…"
Apoorva J. - Aliso Viejo, CA
"It has been a pleasure to work with Richard as our realtor. Having moved to California from out of state, the process can be very daunting but he eased us into it. He is very thorough and has the depth and breadth of…"
Tariq and Iram - Irvine, CA