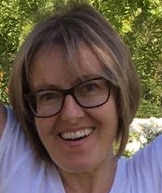 Richard Wamsat was awesome! I give him 5 stars all the way around. I recently sold my home that I had lived in for almost a decade. Located in The Lakes in Irvine.
He was a such a support through the whole process of selling a home. Being my first sell he was really great from explaining the agreements to all the little details in-between that needed to be handled. He was excellent with the negotiation process and represented the sellers' side well. This is what you want when selling a home.
But, Richard goes above and beyond! He isn't just your average Real Estate Agent. He takes time with his clients. And he understands the time it takes for you to let go of something you have lived in for a long time and put a lot of hard work into and lots of memories. He listens to concerns, is patient, and gives really good industry advice.
He understands he is also selling not just a home but a community, and to do that he had very good business sense, and understands the stats and comps for the area my home was located in.
You can tell the first time you meet Richard that he is passionate about Real Estate. And he cares about your home. Your home is not just another buy or sell, but a connection to the community he lives in.
Thank you for your help!! I would highly recommend Richard to anyone.
Julie M.
–
Irvine, CA