Buying a Home in Irvine?
Come to the unrivaled-slice-of-heaven in southern California, come to Irvine. Looking for a great environment in which to raise your children, Irvine. Want a friendly place, a place to make new friends, Irvine. Irvine is where the weather is good, and the living is easy. Ride in an air balloon, hike past sycamore trees in Bommer Canyon or visit the Orange County Great Park. Travel the 12 miles to Newport Beach with its hiking trails, coves, and tidal pools.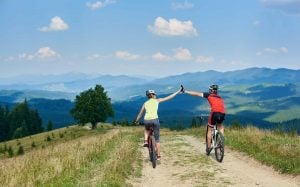 Irvine, California, is a city of approximately 276,000 residents in Orange County – Southern California. This medium sized city is the perfect size in which to reside. Large enough to have all the rich amenities that you expect, but not so large as to have the ills of a large city. Irvine has been given the designation by the FBI of the "Safest City" of its size for the 13th consecutive year. This is the place to live, play, work, and raise a family. Irvine has a wide variety of real estate from which to choose. The older neighborhoods, from the 1970's, are an eclectic mix of different style homes. The newer villages have a distinct architectural theme and generally offer more amenities, such as members-only swimming pools, tennis courts, and parks. For active families, the city of Irvine has many community and neighborhood parks. The population of Irvine is a judicious blend of young and old with an enlightened mixture of ethnic groups. Some of the endearing villages are:
Education for you and your family is no issue in Irvine. There are five high schools in Irvine, from the University High School to Portola High School. All five high schools have consistently placed in the top of Newsweek's list of the Top U.S. Public High Schools. Irvine students regularly lead Orange County in SAT test scores, and more than 90 percent of their high school graduates attend college.
Irvine is also home to many innovative elementary and middle schools. Educational programs include year-round terms, open enrollment, open style classrooms, team teaching, and alternative schools. Irvine schools consistently rank among the finest educational systems in the nation.
Higher education is also a priority in Irvine. There is something for everyone: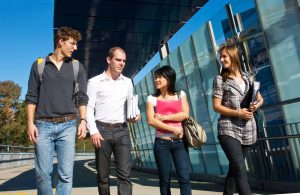 University of California, Irvine
California Southern University
Concordia University
Westcliff University
Paramount California University (a distance learning university)
Irvine Valley College
Fuller Theological Seminary
The Fashion Institute of Design and Merchandising (Orange County Campus)
Stanbridge University
Being a great place to live also means being a great place to work. With a vibrant economy, Irvine is home to several large employers and many high-tech businesses. It is rated one of the top cities for start-up businesses. With its strong, fast-growing economy, Irvine helped place Orange County as one of the top ten fastest growing job markets.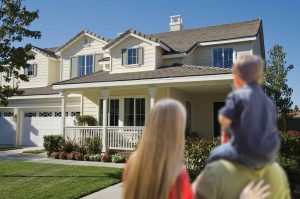 Now that you are excited to live in Irvine, you will need a realtor. You will want a person who knows the area, is patient and understanding, and a good listener. Take control of this process and talk to Richard at Coldwell Banker on Quail Hill Parkway in Irvine. Richard was born and raised in California. He has been in the real estate business for nearly 20 years so he knows the area and the players. In 2015, he graduated to the "Master Certified Negotiation Expert" (MCNE) designation placing him in an elite group since less than 1% of Realtors nationwide hold this designation. One of Richard's clients said it best, "He is a trustworthy agent who will go the extra mile." Richard will do everything necessary to get you what you want at a fair price with no fuss.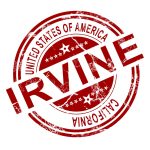 Welcome to Irvine!