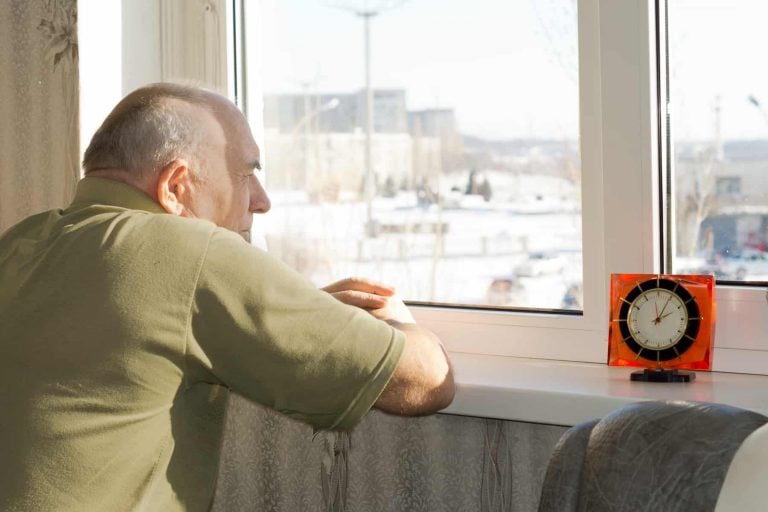 A question came in from one of my clients wanting to know my thoughts about waiting until next year to buy a home. Their fear was that they have heard that the market will start to soften in the next 12-18 months and it might be better to wait.
The truth is the market has already started to soften towards the buyer's benefit. This is based on supply and demand. For over six years we have had a HOT seller's market. Buyers have been tripping over themselves to see who can offer the highest price to beat the dozens of other buyers vying to buy the same home. This also started to change around April of 2018, but the effects were not felt until May or June. All the sudden homes were taking a little bit longer to sell. The number of offers for each home started to decrease. The inventory of active homes normally would peak around August and September after the kids go back to school from summer vacation, but in 2018 the inventory continued to climb, peaking in November. This set up 2019 to have the highest inventory levels at the start of the year since 2012. For the first time in nine years it was a buyer's market in the beginning of the year.  
The Sky is Falling! Are We Overdue For a Market Correction?
Word on the street is that homes are taking longer to sell, and prices are coming down. There is talk that it would be better to wait until prices drop further like they did between 2008 and 2011. Others are saying that the market moves every 10 years and we are overdue for a correction. Some of you might be thinking that this is the start of what we saw in 2008 when the real estate market crashed. First off it is a myth that the real estate market booms and busts every 10 years. It is just not true. There is man who in 1997 predicted the 2008 recession. His name is Dr. Fred Foldvary, and he is a Research Fellow at The Independent Institute and previous Professor at Santa Clara University as well as a former lecturer at San Jose State University. Dr. Foldvary predicts that the next crash will happen in 2026. His prediction follows a trend discovered by real estate economist Homer Hoyt in the 1930's who explained, "While there were variations in timing between different cities and different types of property, the urban real estate cycle was approximately 18 years in length."
https://www.youtube.com/watch?v=jmXWeaUv7uw
I have a copy of the booklet mentioned in the above video that Dr. Foldvary published in 2007 and sold for $25. It is titled "The Depression of 2008". An interesting read to look back on.
So Where Are We Now?
Jan 1st 2019, we started with 5,565 active homes for sale in Orange County, California. As a comparison in 2008 the active inventory was nearly 15,000 units. 5,565 active units is less than average. In 2007 the unsold inventory in Orange County beginning January 1st was 11,643. Steven Thomas from the Reports on Housing says that "The long-term active listing inventory average is 8,000 homes, and it has only reached that level for a few weeks in the summer of 2014." 

Will Dr. Foldvary's prediction of a 2026 recession hold true? I do not know, but I do not see recession level numbers in the real estate market just yet. Demand would have to continue to drop and the inventory would need to double. Time will tell, but I think we have another few years, unless there is a major event that throws the economy into a tailspin.
A Buyer's Market – It's about time!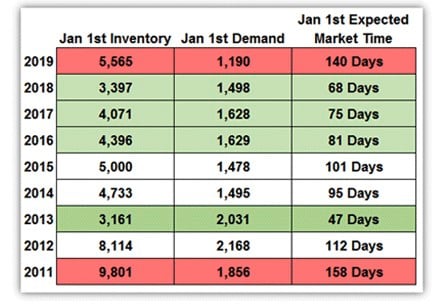 What we do have right now is an opportunity for buyers that has not existed for a while. Buyers no longer need to decide on-the-spot the moment a home in their price range comes on the market. They have time to weigh their options and look at a few homes. They have time to even schedule a second visit to their favorite properties. No longer are they battling it out against 10 to 15 other buyers to see who can offer the highest price, just to get beat by the buyer who waltzed in with all cash. Great homes and good deals may still get multiple offers but maybe 2 offers rather than 20. Right now buyers have an advantage to negotiate more favorable terms than they did in the past. 
Interest rates are still good, even if they have been on the rise. But the long you wait the higher interest rates may go and that will affect your buying power.
How Interest Rates Will Affect Buying Power
Unless you are paying all cash interest rates will affect your purchasing power. Although interest rates have fallen slightly from where in Oct of 2018, over all interest rates have been steadily increasing and are predicted to continue to do so. With an example of a $500,000 loan, if the rates are even 1/2 a percent higher next year then they are this year the same home will cost you $151 more per month, or said another way, you will lose about $30,000 worth of buying power to keep the same payment and would only afford a loan of $470,000 instead of $500,000.
Predictions are not perfect.
Nobody has a crystal ball. In the beginning of 2018 the market looked a lot like it did in 2017. We geared up for more of the same hot seller's market. But by the summer of 2018 agents started figuring out something was changing (those who were paying attention anyhow). Right now we are seeing the market as a slight buyer's market. We predict that 1 in 4 homes that try to sell this year will not sell. We think that the sellers who need to sell will price their home aggressively to attract the buyers, even if that is just below what the previous house on the block sold for. The best properties that are in the best condition and priced right will sell. We think that there will be a lot of agents that will have a tough time in being honest with their clients or sharing the hard truth. These agents are the ones who will say anything to get the listing. Some seller's will not want to hear the truth. Those sellers think that their house is nicer than their neighbor's house and will price it $50,000 above the last comp. These will be the ones that have price reduction after price reduction until they either pull it off the market and give up or the price comes down to a number that the buyers will accept. Click Here for Orange County Price Reductions for the last two weeks.
Demand traditionally goes up at the end of February / beginning of March. If demand continues to rise as predicted we might slip back to a more balanced market from a buyer's market. This will still be good for buyers as it would not a seller's market like in recent years.
In short, I think that buying in 2019 will still pay off for the majority of home buyers, and if Dr. Foldvary's predictions hold true then the market will still be favorable through at least until 2024 (His 18 year prediction places a recession at 2026.)
Here's Dave Ramsey's thoughts on buying now as well. He says buy.
https://www.youtube.com/watch?v=WohNlOW45wY